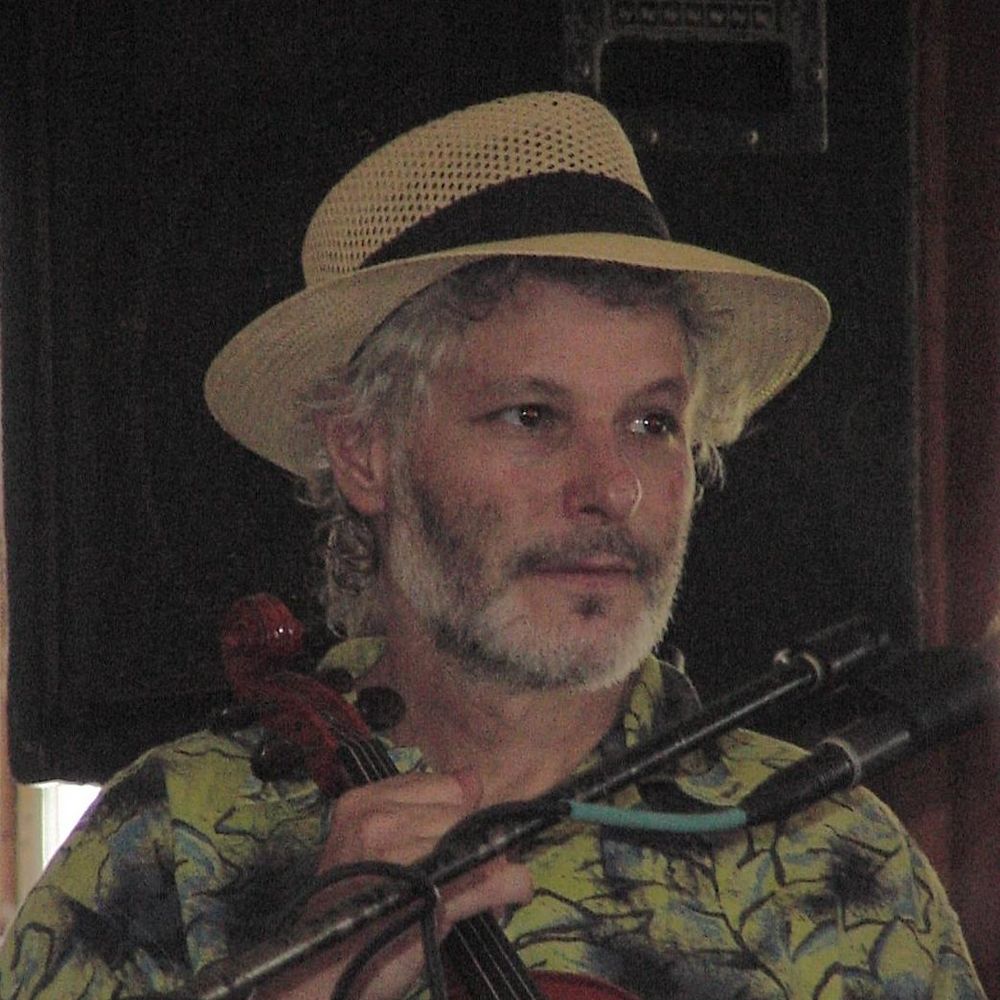 Doug Tanner
Fiddle, Chromatic Harmonica
Doug started playing trumpet in the fourth grade, and then switched to banjo at 16, as one does.  He was playing the banjo on the street at Park Street Station in Boston when the Queen of England passed by in a carriage, thankfully provoking no international incident. With money from the subway station gig, he bought his first decent fiddle bow, taught himself the fiddle, and by his 30's went on to win fiddle contests all over the place.
Then, at the age 53, Doug started on the chromatic harmonic, achieving such recognition that the Chinese flew him over the north pole to judge a harmonic contest.  The Chinese. as well as the Japanese, pronounce his first name "Duck." However, the Portuguese pronounce the word "Duck" as "Pato," and Doug loves to play the Brazilian song "O Pato" on the chromonica. More than coincidence?
Doug also enjoys playing guitar backup for his Daughter, Leah who sings Jazz Standards and Swing Tunes. She lives a little too far away now to make it to the Black Sheep on Sunday morning.